The blog is titled "On the Hunt" because originally basset hounds and their predecessors were bred to hunt. I hope people who visit our website to hunt for information on Basset Hounds and while they are here they will learn from this blog feature as well.
I have invited all our officers, board members and committee chairs to provide material for this blog. As Webmaster I will also be adding to it. Check back here often for new blogs.
The Frequency of entries will depend on what is happening. The blog posts will be listed below by date with the newest one first. The "Subscribe" button is NOT working correctly. This feature will be fixed as soon as I find out how. I'm sorry for the delay.
NOTE: This is a new feature that I am just learning to use. Please be patient as I learn what I'm supposed to do. It is my hope that this new blog feature will greatly enhance our website and lead to better education about basset hounds for our members and guests.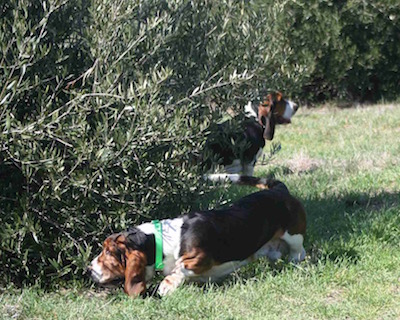 Note: I am still attempting to set up a subscribe button for this blog. The one above that was suggested to me requires everyone to have an RSS reader installed on their computers. Since I don't have one I'm assuming that others don't either.
My hope is to set up a subscribe button that will send an email message when the blog is updated. Please stand by. Thank you for your patience.