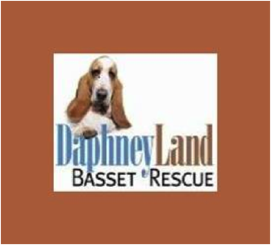 Basset Rescue Network, Inc. (BaRNi) at Daphneyland rescues basset hounds and mixes in Los Angeles, California.
The animals that live here have two things in common: First, they have survived difficult living conditions, or debilitating medical conditions, or both.  Second, and more importantly, they need your help to ensure that they can continue to live happy, healthy lives until they get adopted.

We are able to save lives thanks to people like you. We are a no kill kennel and sanctuary that provides a haven for unwanted pets.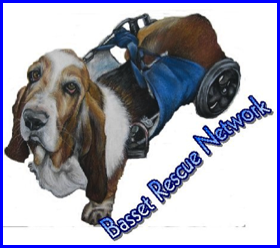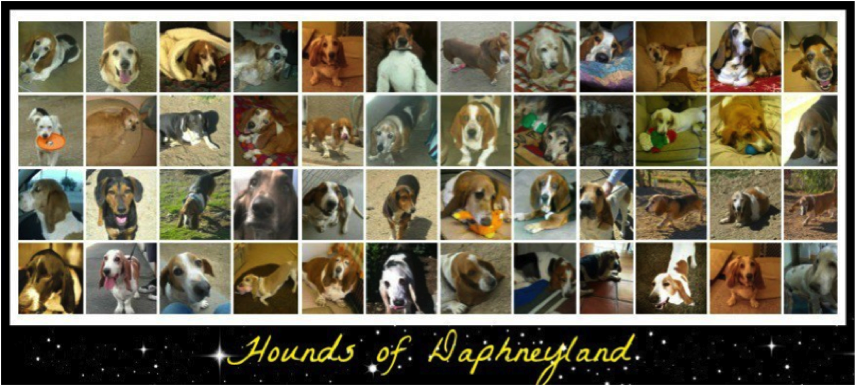 Basset Rescue Network Inc at Daphneyland is unique in the WORLD. Visitors the world over travel to Acton, CA to visit the Basset Rescue Network at Daphneyland and learn exactly what it takes to integrate Basset Hounds back to their basics.  The beginning of Daphneyland in 2002 was based on the origin of the breed, and pack socialization and rehabilitation was a forefront in the world of basset rescue. Reorganization in 2005 and again in 2009 has kept this resource local to So Cal though economic blight and all the ups and downs of animal rescue.  Founder and President Dawn Smith moved onto the ranch in 2002 and is still here today over seeing all aspects of our programs.  Even now, in 2016 - Daphneyland is the only rehabilitation and socialization center for basset hounds in the world.  Our mission includes such programs as: Pack Socialization, Nutritional Rehabilitation, Physical Rehabilitation, Breed Specific Education, Youth Education, Family Crisis, Military Service Programs, and Community Involvement including reunification. Truly a unique experience, Daphneyland is open to visitation and volunteering hands on with the hounds every weekend. Visit the website to learn more!  Basset Rescue is more than just adoptions!  We have a resource in California unique in the world! Experience the magic that is Daphneyland, right in our own back yard!!
IMPORTANT NOTE: While Basset Rescue Network Inc at Daphneyland and Daphneyland are separate from the Basset Hound Club of Southern California, Inc. both organizations mutually agree that both Basset Hound clubs and strong rescue groups are important for the protectng and promoting our breed. The two organizations fully support each other. This is also a very unique relationship.