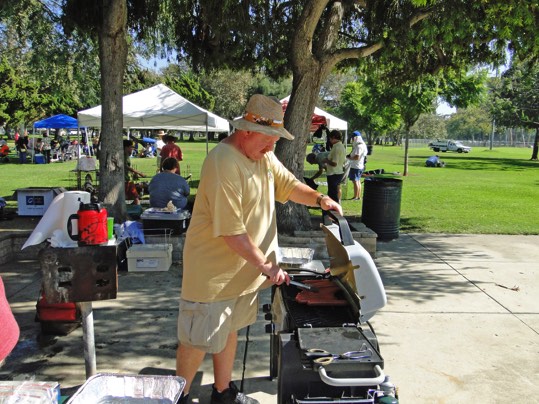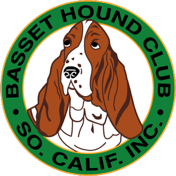 Basset Rescue Network, Inc./Daphneyland
Most of you who plan to attend the picnic know all about BaRNI and Daphneyland. They always have an outstanding raffle and also sell items that have been donated. The variety of items available is always outstanding. I'm sure that this year will be no different.
Thanks to the efforts of our Vendor Chairman, Sue Shoemaker, we had a great selection of vendors for the 2017 Basset Hound Picnic. We thank them for coming. Check this page just before the event for an updated list of participating vendors.
Artful Hounds - Renee Bane
Renee has been selling her wonderful Artful Hounds basset hound items for many years. I'm sure that this year we'll see some new ideas along with her staple yard art pieces. To check out some of Renee's latest designs and find out how to order custom items at the picnic check out Artful Hounds her Etsy shop.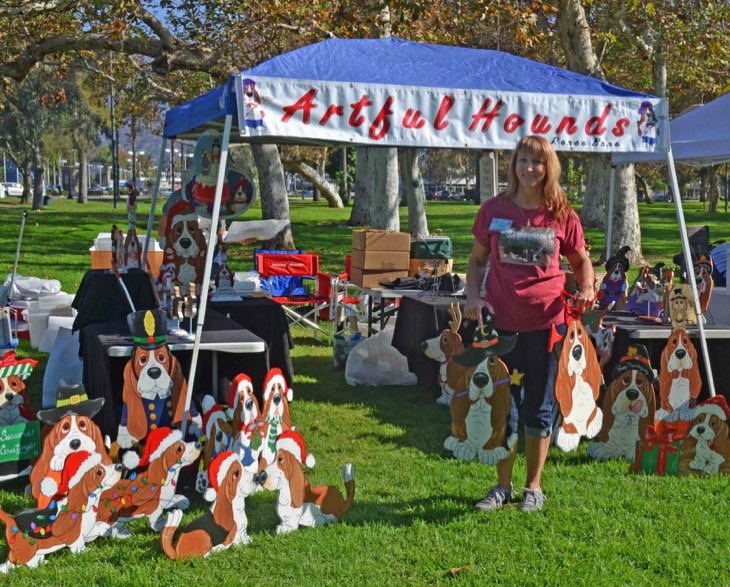 BHCSC Mercantile Booth
The club will have it's Mercantile Booth again this year. T-shirts with the Born to be Wild graphic will be available along with many other basset hound themed merchandise.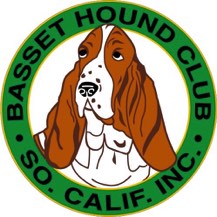 Basset Hound Club of Southern California, Inc.
BHCSC Hot Dog Lunch Sales
Hot dog lunches will also be available from the club. All proceeds from these sales go directly into the club's Basset Hound Relief Fundthat helps bassets in need.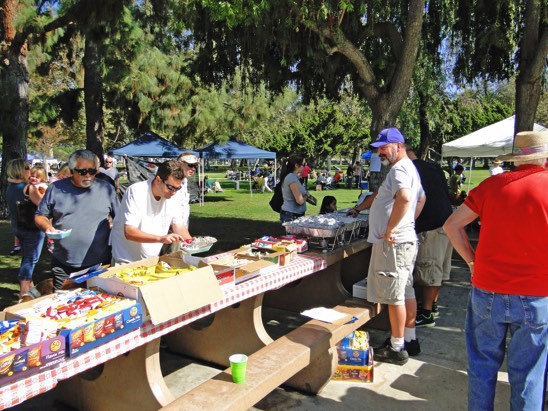 BHCSC's Hot Dog Lunch sales. Money raised here goes directly into the club's Basset Hound Relief Fund for basset hounds in need.
BHCSC's President, Mike Ott, is one of our hot dog cooks every year at the Basset Hound Picnic.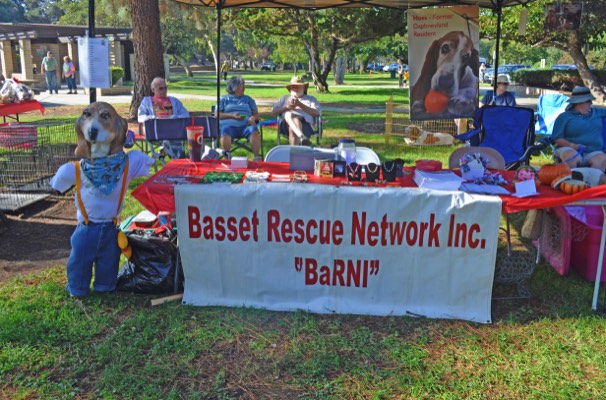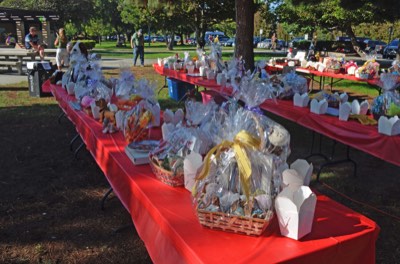 The BaRNI raffle is one of the highlights of the event each year. Proceeds go to BaRNI rescue efforts and Daphneyland.


The guys do a super job every year,