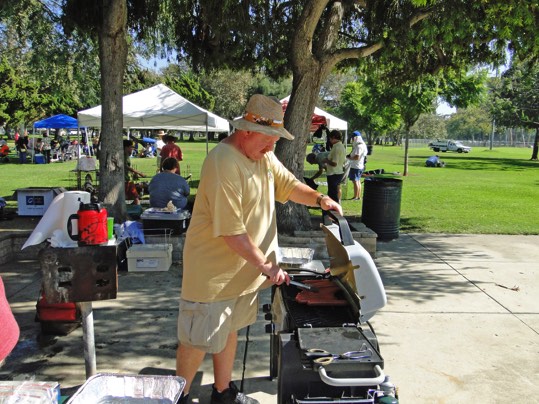 Sally Rogers, author of a children's book
Sally wrote the children's book ‪The Adventures of Lucy Lu: The Big Job‬. Sally will be at the picnic to autograph her book. I'm sure that many of you, like me, will want a copy for your collection. As stated on the back of the book proceeds from the book go to Valley Animal Shelter (Fresno, CA) and Southern California Basset Hound Rescue.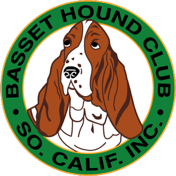 Basset Rescue Network, Inc./Daphneyland
Most of you who plan to attend the picnic know all about BaRNI and Daphneyland. They usually have an outstanding raffle and also sell items that have been donated. The variety of items available is always outstanding. I'm sure that this year will be no different.
Thanks to the efforts of our Vendor Chairman, Sue Shoemaker, we had a great selection of vendors for the 2016 Basset Hound Picnic. We thank them for coming.
I have also been informed by Mary that, for the first time since 2006, she's bringing back her Basset Hound "Goops." These are very whimsical basset sculptures made from papier mache.
Tillie Beeler - Basset Art Items
Tillie is a club member who has donated several of her art work in stained glass pieces and art using other mediums for raffles and prizes. She has decided to have a booth at the Basset Hound Picnic. I'm sure she'll have some interesting items that most who attend the picnic have never seen.
One of Mary's "Goops" from my collection. She plans to have this pose and one of a flat out basset available for the picnic.
Mary with her fantastic basset quilt dispaly at the 2016 BHCSC Specialty Show Weekend. One of those quilts now is being proudly displayed on my mother-in-law's bed.
Artful Hounds - Renee Bane
Renee has been selling her wonderful Artful Hounds basset hound items for many years. I'm sure that this year we'll see some new ideas along with her staple yard art pieces. To check out some of Renee's latest designs and find out how to order custom items at the picnic check out Artful Hounds her Etsy shop.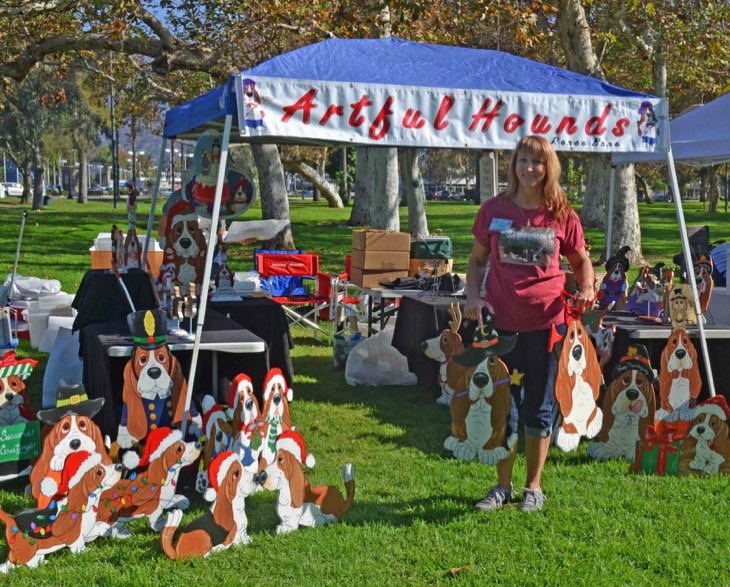 BHCSC Mercantile Booth
The club will have it's Mercantile Booth again this year. It will be featuring the items with our Sesquicentennial Coat of Arms designed by Renee Bane. See our Mercantile Internet Sales. All items are limited.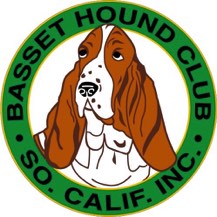 Basset Hound Club of Southern California, Inc.
BHCSC Hot Dog Lunch Sales
Hot dog lunches will also be available from the club. All proceeds from these sales go directly into the club's Basset Hound Relief Fund.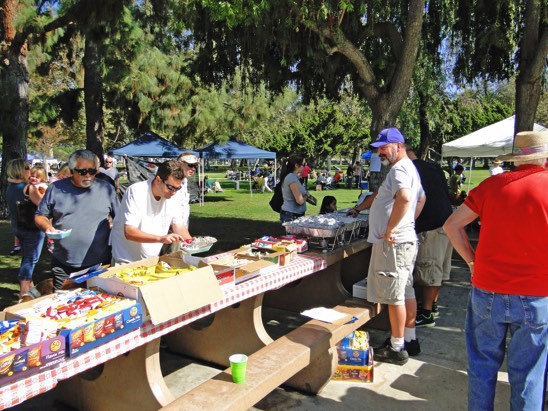 BHCSC's Hot Dog Lunch sales. Money raised here goes directly into the club's Basset Hound Relief Fund for basset hounds in need.
BHCSC's new President, Mike Ott, is one of our hot dog cooks every year at the Basset Hound Picnic.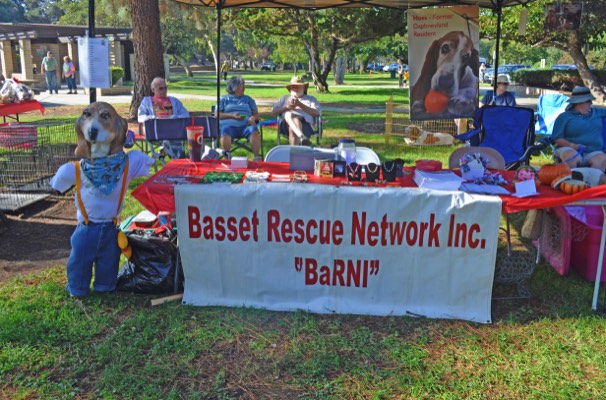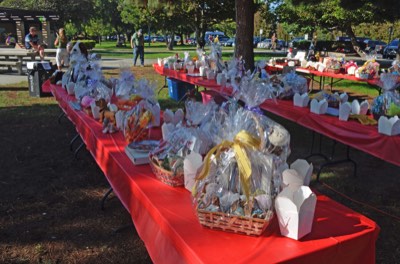 The BaRNI raffle is one of the highlights of the event each year. Proceeds go to BaRNI rescue efforts and Daphneyland.
Mary is a long time member who is very talented in creating art depicting basset hounds. She's literally been working with different designs and mediums since early childhood, creating basset artwork from glass, wood, clay and fabric. The first time I met Mary was selling items at the very first BHCSC Specialty Show that we attended. Mary's artwork started our collection of basset hound items.
At the picnic this year Mary has decided to sell some of her art. Among the items she plans to have are outstanding basset hound quilts and quilted wall-hangings. Several years ago Mary made small quilts as prizes for our basset hound specialty shows which are treasured by the winners. Similar designs from small quilts to rather large examples will be available at the picnic.
Mary will have some of her basset hound "Goops" like these for sale.
I have been informed by Sally that Lucy Lu, the inspiration for this book, will be at the picnic along with Sally. I'm looking forward to meeting both of them.
The guys did a super job again this year,