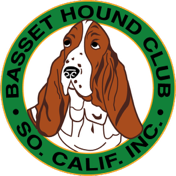 The following quote may help clarify counting of dogs in some cases. This rule is NOT mentioned in the AKC document linked to above.
Rules Applying to Dog Shows
Chapter 14, SECTION 7. If an ineligible dog has been entered in any licensed or member dog show, or if the name of the owner given on the entry form is not that of the person or persons who actually owned the dog at the time entries closed, or if shown in a class for which it has not been entered, or if its entry form is deemed invalid or unacceptable by The American Kennel Club under these rules, all resulting awards shall be canceled by The American Kennel Club. In computing the championship points, such ineligible dogs, whether or not they have received awards, shall be counted as having competed.
Counting AKC Championship Points
The goal of conformation shows within AKC is for dogs to be evaluated against the writted AKC Standard for their breed. Once a dog acquires fifteen Championship Points which include at least two majors from different judges and points under at least three different judges an AKC Championship is awarded.
Those who are involved in AKC conformation shows usually know how those points are calculated but newcomers to our sport may not. The AKC has created a chart to assist exhibitors and observers on how those Championship Points are calculated. The first link below will take you to that chart. The second link is to AKC Rules Applying to Dog Shows which is an indepth document for AKC shows.